ABV Inventory Closeouts


Products that are scheduled to be discontinued, have been discontinued or are no longer advertised for sale are being offered at closeout pricing. Those interested in these products can purchase them at a fraction of their cost when originally sold. All sales are final and returns for replacement or refund at ABVs discretion accepted for 30 days and only in cases where the product has a manufacturing defect.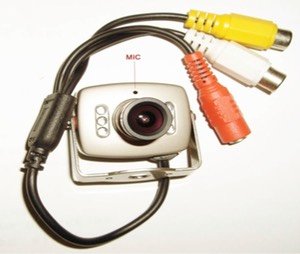 MC Micro Cameras
CCTV color micro camera, IR LEDs for Night Vision with built-in audio, and 420 TVL.
These are not fleet driver solutions as they lack intrinsic security features to be vandal resistant.
Those seeking a low-cost vandal-resistant vehicle surveillance camera solution should seek the BTC or PD cameras sold with our fleet systems on the home page.
MC Micro Cameras…………….$20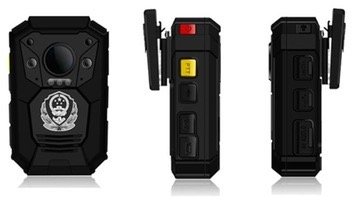 Police Body Worn Camera aka Driver Body Camera
The early production run of Police Body Wearable Cameras with GPS had insufficient satellite lock characteristics for our use as a Driver Body Camera with GPS and no provision for an external mini camera. All other Police personal record functions properly, but GPS satellite lock characteristics were not suitable for the Driver Body Camera application and the mini camera option was not available, so they will be offered as NON-GPS closeout. There is no GPS-related features or remote mini camera options being advertised and will be sold as a "NON-GPS" & "No-mini camera" device only sold for inventory closeout.
Non-GPS Police Body Worn Camera…….$100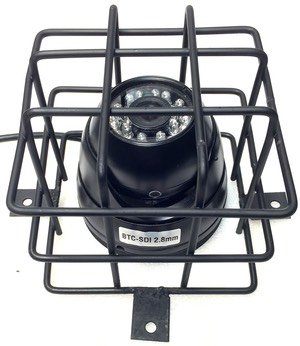 Steel Security Camera Cage for Prisoner Transport Cameras
Early Production run had slight imperfections in the black protective paint used to coat the steel wire.
SCamCage is offered at the request of those in Law Enforcement prisoner transportation who were seeking a way to add additional protection to Prisoner Transport Wagons and Police Van Surveillance Security Cameras used for suspect in custody transportation.
SCamCage Key Features:
Steel Heavy Gauge Wire Protection
Welded Joints, Crossovers & Brackets
Rated 2000 degrees F @ 15+ minutes
Steel Vandal Resistant Camera Protection
Professional Protection for Cameras
Black Low Reflection Low Glare Paint
Prisoner Transport & Security Protection
Field Upgradable Dome Camera Option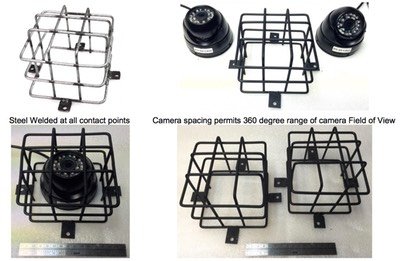 Steel Wire Cage Protection for Dome Cameras ……$50 each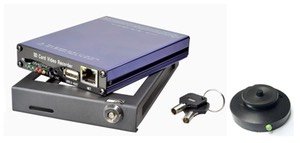 SD4mX-C School Bus Video System SIM card Cellular Capable
SD4mX-C DVRs offer these features in a mini package:
SIM card Cellular streaming video capable (No longer supported by ABV)
128GB 100% Solid State Digital memory capacity, (optional 1TB HDD) for long memory storage of files
4-channel School Bus Video DVR accepts 4 cameras with audio
Active Driver Safety Training Device with Active Driver Alerts
Built-in 3-axis Accelerometer, Crash trigger & G-Sensor Charting
Driver Event Marker Button permits faster review of school bus camera file
D1 Standard Resolution (720x480) & H.264 compression permits longer onboard memory storage files
This is the Cellular version of the SD4mX DVR for live streaming video. We no longer offer this version as most customers lacked the required network programming skills to set up and operate these devices on their in house networks, several had technical issues setting up the CMS server for use with the system, so we are now discounting and eliminating the remaining inventory units to customers who are NOT requiring the cellular live streaming features, as we can no longer support those features. The units are new but we no longer advertise this version and no longer support any cellular-related feature of this product.
Per unit………………$300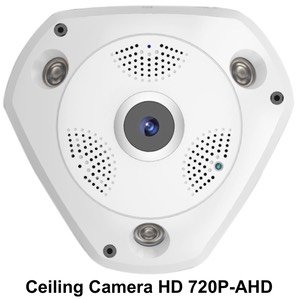 Child Safety Ceiling Camera
Child safety low profile ceiling camera for the school bus or contractor pupil transportation with a fisheye lens can help document child vandalism, graffiti, seat cushion damage, and cutting of vehicle seat covers.
The first production run of this specialty camera had FOV (Field of View) of about 130 degrees horizontally measured from the 1.7mm lens. The second generation of this camera was ordered with a 1.5mm lens capable of 170-degree FOV (Field of View) horizontally measured for a much wider coverage area which is now the standard version of this product.
CC-A Ceiling Camera 720P-AHD with 130-degree FOV ………………$80


"Previously installed" 720P-AHD Cameras:
720P High Definition cameras returned by the customer in exchange for an older Analog system (SD4mX) that was in all of their older buses, to keep all systems the exact same. Cameras were installed for about 1 month, so cannot be sold as new, they were "Previously installed" some have scratches where the mount ting screws contacted the painted surfaces, and are thus discounted.

ExCAM-12A 720P-AHD Exterior Camera with 12mm lens ("Previously installed" aka USED)
Stop-Arm-Camera 720P-AHD (No Box no Allen wrench with 10-Year Camera Warranty)................$20.00 each

PD-A 720P-AHD Camera with IR LEDs Disabled ("Previously installed" aka USED)
For Road View Recording (No Box no Allen wrench with 10-Year Camera Warranty)................$30.00 each

BTC-A 720P-AHD Camera ("Previously installed" aka USED)
School Bus Camera (No Box no Allen wrench with 10-Year Camera Warranty)................$30.00 each





*Please note; All sales are final and returns for replacement or refund are at ABVs discretion, and only in cases where the product has a manufacturing defect.